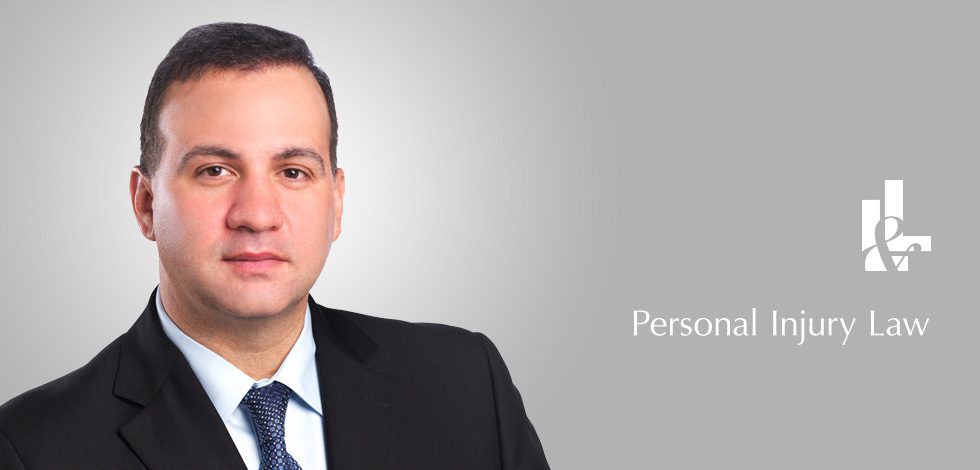 Vincent A. Bucci
Vincent Bucci commenced his legal studies in 1994, after completing two degrees in Political Science and Philosophy (B.A. from the University of Western Ontario in 1990 and Honours B.A. from Wilfrid Laurier University in 1993). He obtained his law degree from College of Law at Michigan State University in 1997. He took further accreditation studies at Osgoode Hall Law School in 1997 and the National Committee of Accreditation certified LL.B. equivalency in 1998. He was called to the Ontario Bar in 2000 (after articling with the law firm of Diamond & Diamond in Toronto). Following the completion of his articles, Vincent moved back to his hometown of Brantford where he practiced as an associate in the field of civil litigation, with an emphasis on personal injury law. In 2005, Vincent joined the personal injury group at Lefebvre & Lefebvre LLP.
Vincent's practice is restricted to personal injury cases on behalf of injured people and their families. Vincent represents individuals who have suffered traumatic brain injuries, spinal cord injuries and serious orthopaedic injuries. His experience includes representing plaintiff's in motor vehicle accidents, slip and falls, municipal liability and dog bite cases.
Vincent has been involved in various local boards and community organizations. This involvement included being a member of the Ontario Trillium Foundation Grant Review Team and Past President of the Brantford & District Brain Injury Association. At the present time Vincent sits on the board of trustees of the St. Joseph's Lifecare Centre, a 205-bed non-profit Long Term Care facility in Brantford. Additionally, Vincent is a member of the Brant County Law Association and the Ontario Trial Lawyer's Association.
Contact › ASSOCIATE
Tel: 519 756 3350 ext.238