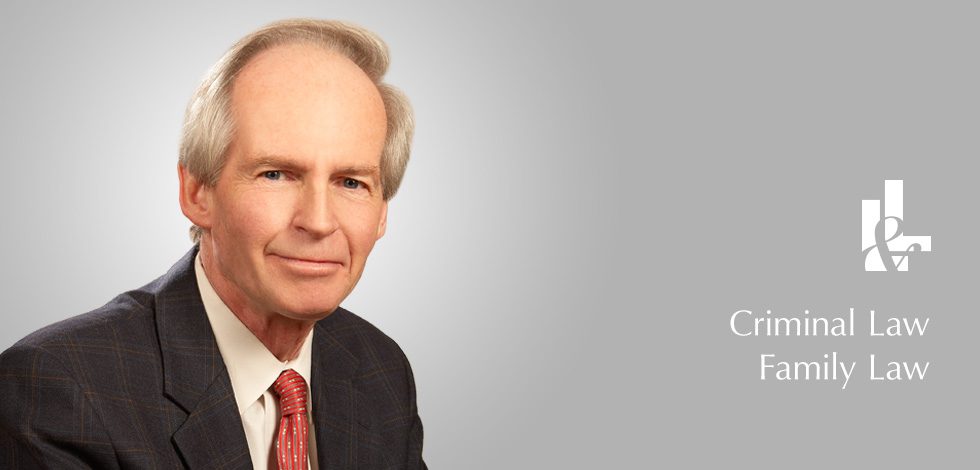 Lloyd R. St. Amand
After receiving his Bachelor of Arts degree from the University of Western Ontario in 1974, Lloyd attended law school at the University of Windsor and earned his LLB in 1977. After articling with the firm of McEachern and Associates in Sarnia, Lloyd was called to the Bar in 1979.
He moved to Brantford in 1979 and began the practice of law. Although his practice was initially of a general nature, Lloyd began to focus increasingly on litigation and, in particular, on family law and criminal law. For several years he was a panel member in Brant County for the Office of the Children's Lawyer, and was also a part-time Crown Attorney. Lloyd appears at various levels of Court on a daily basis.
His community involvement has been extensive, including Big Brothers, St. Joseph's Hospital Board of Directors, Nova Vita Women's Shelter, Brant Waterways Foundation, Brant United Way, Participation House and others. Lloyd currently sits as Chair of the Board of the Hankinson Foundation.
In June 2004, Lloyd became the Member of Parliament for Brant, where he served for the next two terms. In January 2009 he returned to Lefebvre & Lefebvre LLP to continue the practice of law.
Contact ›SENIOR PARTNER
Tel: 519 756 3350 ext.228