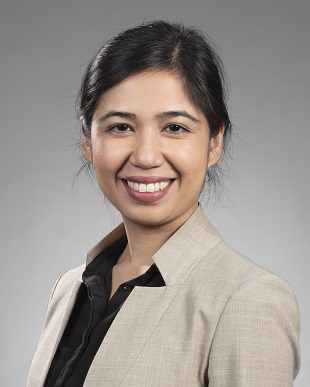 Maybelline Massey
Maybelline Massey B.A (Hons.), LL.B, LL.M
Maybelline received her undergraduate degree from McMaster University where she majored in History and Philosophy. While at McMaster, she participated in the "Ontario-Rhône-Alpes Exchange Program" where she had the opportunity to continue her undergraduate studies in France where she lived from 2009-2011.
Upon graduation a Bachelor of Arts degree, Maybelline moved to the Netherlands where she pursued an LL.B degree in International and European law. After completing her studies, she went on to work for the United Nations Development Programme (UNDP) and was deployed to Dhaka, Bangladesh where she worked with local governments on human rights and access to justice projects.
Maybelline decided to return home to Canada in 2016 where she began her LL.M studies at Osgoode Hall Law School and received her legal studies accreditation from the Federation of Law Societies of Canada (NCA) in 2017. Upon graduating from the LL.M program, she returned to her hometown of Brantford where she completed her articles and was called to the bar in June of 2018.  At Lefebvre & Lefebvre, Maybelline practices in the areas of Family and Criminal law. Maybelline is fluent in both English and French and offers services in both languages.
Among her own interests, Maybelline loves to travel and has been to many different countries in North America, Europe, Asia, and North Africa. She is also an accomplished classical pianist and vocalist. Maybelline is active in the music community and prepares young students for competitions at local festivals and for examinations with the Royal Conservatory of Music.
Memberships:
Law Society of Ontario
Brant Law Association
Young Women in Law
Advocates Society