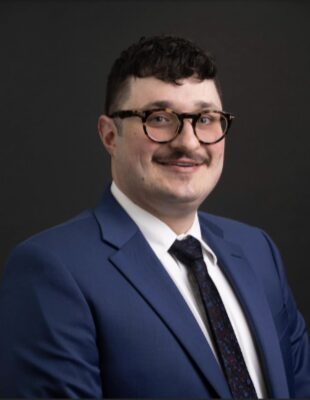 Jason Timms
Jason Timms B.A. LL.B LL.M
Jason Timms received his B.A. in Political Science from the University of Western Ontario in 2016. He obtained his Bachelor of Laws (LL.B) from the University of Leicester in Leicester, England in 2019. Upon returning to Canada, Mr. Timms received his Master of Laws (LL.M) from Osgoode Hall Law School in 2020. He was called to the Bar in 2022.
Jason began his legal career at Lefebvre & Lefebvre LLP as an articling student working alongside our team of highly skilled lawyers. His practice consists of Family Law, Civil Litigation and Real Estate.
Jason is a life-long Brantford resident who enjoys serving his community. While studying at the University of Leicester, he was the Head Coach of the Men's Basketball Team. In his spare time, Jason enjoys spending time with friends and family, playing fantasy sports and golfing.
Email › Jason Timms ASSOCIATE