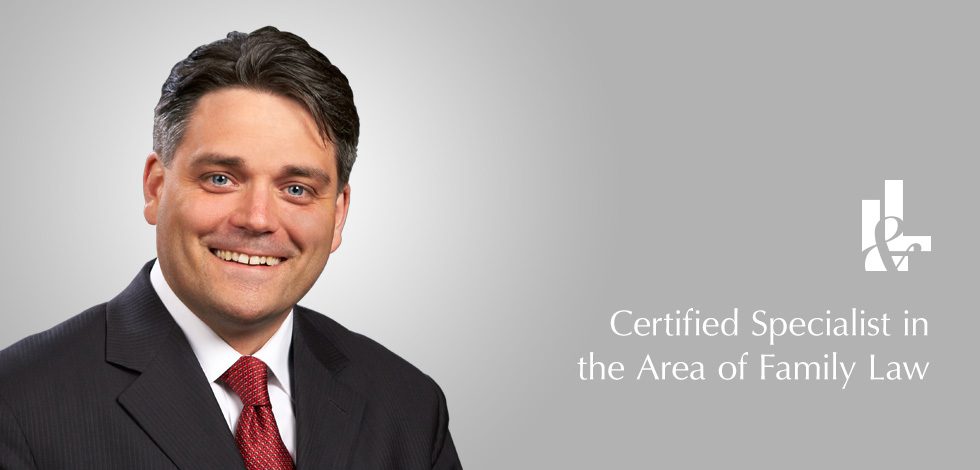 Birkin J. Culp
Birkin Culp is a Certified Specialist in the area of Family Law by the Law Society of Upper Canada. The Certified Specialist (Family Law) designation recognizes lawyers who have met established standards of experience and knowledge requirements, and have maintained exemplary standards of professional practice.
Birkin represents individuals in the Superior Court of Justice and the Ontario Court of Justice. He has completed the necessary training to represent individuals in the collaborative family law process.
In addition to representing individuals, he also acts as agent for the Office of the Children's Lawyer (OCL) and represents children in both Child and Family Services Act and Children's Law Reform Act matters. Birkin is an appointed agent for the Family Responsibility Office (FRO), representing the FRO in collection and enforcement proceedings.
Birkin obtained his Bachelor of Laws degree from Kingston, Ontario in 1997. At Queen's, he served as president of Law Students' Society and was honoured with the Gavel Award for his significant contribution to student affairs during his three years at law school.
Birkin is involved in various community affairs in Brantford. He is a member of the Brant Ontario Court of Justice Bar and Bench committee and in this capacity he represents concerns of the bar to the local Judge and participates in deliberations concerning matters affecting administration of justice at the local level. He is also a member of the Board of Directors at St. Leonard's Community Services, a position he greatly cherishes. St. Leonard's provides diverse services in the areas of justice, addictions, mental health, employment and education.
In addition to being a member of the Law Society of Upper Canada, the Brant Law Association, and the Brant Haldimand Norfolk Collaborative Family Law Group, Birkin is a member of the Advocates Society. The purpose of the Advocates Society is to ensure the presence of a courageous and independent bar and the maintenance of the role of the advocate in the administration of justice.
Contact › PARTNER, CERTIFIED SPECIALIST IN THE AREA OF FAMILY LAW
Tel: 519 756 3350 ext.272